itfortress.co.uk
ITFortress Ltd
ADVERTISMENT 
To advertise here on this web site please contact our Marketing Team.
Live Chat
 **Still Under Construction**
Remote Support. We provide remote support using remote connection technologies. This means that we can connect to your PC/Laptop/Server providing the device is connected to the Internet. Once we establish a secured connection the rest is down to us.
Chat & Email. You can email or chat on-line to our support staff and can ask any questions before engaging in conversations on the phone. With this we can tell you whether your issue/s can be resolved by our staff.
CONTACT US
Feel free to contact us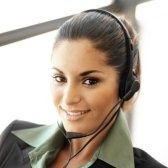 Latest News 
The world is a funny old place!!!! 
Telephone Support
WE PROVIDE REMOTE ACCESS TECHNICAL SUPPORT TO BOTH HOME AND BUSINESS USERS ONTO LAPTOPS/DESKTOPS/AND SERVERS.
YOU WILL NEED TO HAVE A SUCCESSFUL ESTABLISHED INTERNET CONNECTION BEFORE WE CAN PROVIDE THIS LEVEL OF SUPPORT.
Chat & Email Support
FEEL FREE TO CONTACT US WITH ANY QUESTIONS YOU MAY HAVE AND WE WILL RESPOND TO EMAILS WITHIN 24Hrs, AND LIVE-CHAT IS IMMEDIATE PROVIDING ENGINEERS ARE AVAILABLE.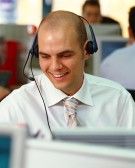 Enquiry Form
Email:
For Information:
BusinessQuote@itfortress.co.uk  
For Information:
For Enquiries:
For Complaints:
We are extremely strict in ensuring that your personal details and information are keep private. Please view our 'Privacy Policy' for detailed information.
For Home and Business Support:
Business Support
Mon -  Fri (08:30 - 18:00)
 (0800) 756 1171
(Critical Calls 24hrs)
Home Support
Mon - Sun (08:30 - 20:00)
(0800) 756 1171
Contact Details
For further information on any of our services, or to take advantage of our IT support experience, please call us on (0800) 756 11** or email Info@itfortress.co.uk  
Alternatively you can use our contact form or contact us at:
ITFortress Limited
Warwick/Leamington Spa
Warwickshire

Switchboard: +44 (0800) 756 1171   
View our location map for more information on how to reach us.
Company Information:
IT Fortress Limited
Canary Wharf
Canada Square
London

Registered in England No. 6788895